Engineering Project
GSA Facilities Condition Assessment Silver Spring Metro Center I Silver Spring, MD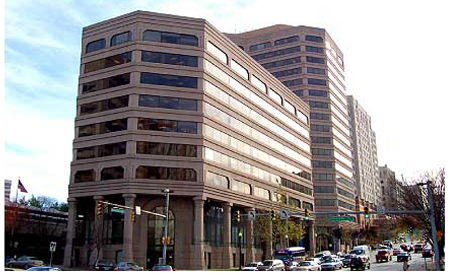 DRM International, Inc. performed condition analysis services on GSA owned facilities. DRM engineers conducted a building survey to access the current condition of said facility and its systems and equipment. Based on the findings a report was generated to provide an analysis for strategic planning and to establish capital requirements for the maintenance of the systems. The assessment included a review of all major building systems for Code compliance. The Codes used in the assessment were:
Pertinent General Building Profile and the current Work Item Inventory
PBS PQ100.1 Facility Standards for the Public Buildings Service
Uniform Federal Accessibility Standards (UFAS)
American Disabilities Act (ADA)
The building assessments were conducted by performing building surveys identifying the property's material physical deficiencies of all major systems and recommend various systems, components and equipment to correct the deficiency. As part of each deficiency, DRM engineers calculated a correction cost factor to determine the anticipated capital renewal cost. The estimate of capital renewal requirements is averaged over a 20-year period. These values represented current dollar 20-year average costs. The capital renewal forecasts represent the costs associated with anticipated major systems requiring replacement as they reach the end of their useful lives.
I'M READY TO MAKE AN INQUIRY