Engineering Project
Twins at Oxford Commons City of Philadelphia Housing Development Philadelphia, PA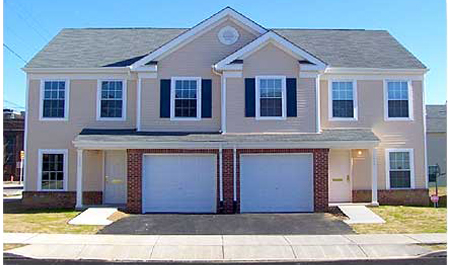 DRM performed construction inspection services as HUD's representative in conducting the required inspections and performed the various HUD project construction Contract administration functions. DRM staff duties included attending pre-construction conferences, conducted project requisition/draw payment meetings, review the minutes of job site progress meetings, report on-site and corollary off-site construction and contract administration. DRM inspectors also advised regarding the need and/or acceptability of proposed change orders, maintained a set of "as built" drawings, reported on special circumstances, reported date of initial and permanent construction, occupancy, delays, and conducted wage interviews with on-site labor to assure compliance with Department of Labor regulations. DRM has performed inspection services on over 1,000 HUD construction projects.
DRM International, Inc. performed the following services:
Informed and advised project owner on issues relating to the development, planning, design and construction of the project, including but not limited to cost efficiency, work and material quality, meetings, and acting as a liaison between Project Owner and/or the contractor.
Assisted project owner regarding the work of the developer and was responsible for reviewing the program, conducting design review, developing, and approving the budget, responding and approving the budget, responding to requests for information submitted by Project funders and lenders, lowered project cost through value engineering, suggested changes, which would improve quality and/or reduce construction costs and assisted in obtaining approvals of the specifications by project funders and lenders, as necessary to protect project owner's non-profit charitable interest in the project.
Attended site meetings, and other meetings upon the request of the project owner, reviewed the construction contractor's applications for payment, and advised project owner if the application is appropriate for approval.
Made site visits to determine compliance with the contract documents, and the quality and progress of the project.
Assisted project owner regarding its role in overseeing and approving  the work of the developer and architect to assure that there were no change orders with the construction contractor. 
Assisted project owner regarding outside contracts, for landscaping, security, telephone, utilities, etc.
Assisted project owner regarding the development of a punch list and advertisement on the status of the punch list work.
Made decisions on issues project owner specifically expressed given writing authorization and instructions to do so.
Advised project owner of problems identified with the quality, timeliness, and accuracy of the construction drawings, and made recommendations.
I'M READY TO MAKE AN INQUIRY